Isaac Cloud, Jr. born 1785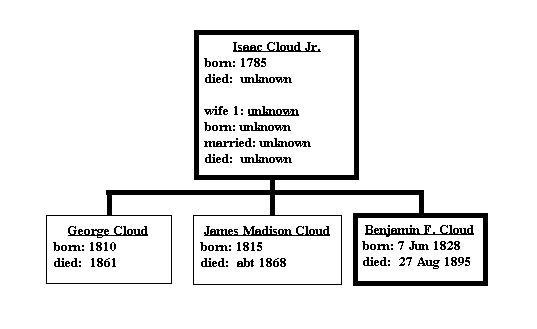 Isaac Cloud, Jr. was born in 1785. The name of his first wife and the date of their marriage are unknown, but they had, at least, three children who were:
George Cloud, born in 1810.
James Madison Cloud, born in 1815.
Benjamin Franklin Cloud, born 7 June 1828.
Isaac Jr. married his second wife, Joanna, in 1828 and no children are known. Isaac Jr.'s date and place of death are unknown.
Go to: