Rutherford County, North Carolina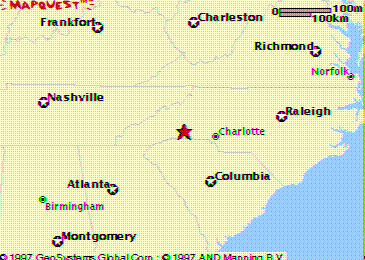 It appears that the Isaac who shows up on the Rutherford County census of 1800 was probably Joseph Jr's son. It's not positive that this was Joseph Jr.'s son, but all details seem to indicate it's him.
Rutherford County was formed in 1779 from Tryon County. It was named in honor of Griffith Rutherford, one of the most prominent of the Revolutionary patriots. He led the expedition that crushed the Cherokees in 1776, and rendered important services both in the Legislature and on the battlefield. It is in the southwestern section of the state.
Chimney Rock, a landmark in Rutherford County
Go to: